J is for Jumpin' and Jive-in'
Every summer a local Jazz band plays at a park downtown for some Joyous dancing
**beware music is LOUD! Turn down volume before you Jump off your chair.**
I am Joyously awaiting for June and July to arrive for more dancing!
J is Jane. Her parents may have named her Abigail Jane, and she may present herself as Jane, but we all know her as Mema.
I love you Mema!!!!!!!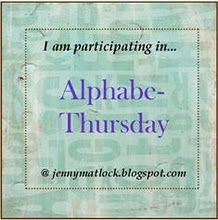 Visit
Jenny Matlock
for more Joy-filled, jumping and jiving J posts!