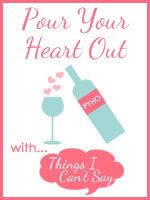 My husband is my hero, and his actions reminded me of that again last night. Here ... I'll let him tell you via Facebook:
Andrew's status: "
Just had the scariest moment of his life!"
People commented on his status kinda like 'what happened', 'this was mine' and here is what he put next:
"
Well mine was me in the kitchen, making a bottle for the baby, and seeing Leah walk around the corner bright red with her mouth open and point to it not being able to breath! I did the Heimlich (I think) and she coughed everything up. It will probably take me a good while to recover from that. Leah on the other hand, is right back to normal. :-)"
Leah then went back to eating ... halfway through she said "Look Daddy ... I no spit up anymore."
When he called me at work and told me what happened, I just started crying. and then I prayed. I thanked the Lord for giving Leah an awesome dad, I thanked Him for giving Andrew the ability to remain calm at a time of crisis. and I just thanked Him for Andrew.
Andrew jokes that he's here to calm me down. That's for sure! I freak out at the slightest thing. When Leah got 2nd degree burns, sure I took care of her, but I was freaking out the entire time. In a crisis is when I need to have my husband standing beside me and guiding me. I can not express how thankful I am for him.
When I told him he is my hero and he stammered that it was all Leah's doing for coming to him and so on...yeah honey that's true, but it's also true that you are my hero. I am so glad and thankful my girls have a dad who can and will save their lives in a physical and spiritual way.