I am totally stealing all these wonderful following sites from
Brittany
... I'm such a copy cat :-)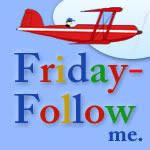 Welcome to Just Thinkin' featuring me
and my thoughts
Crazy concept huh?
I'm also in a couple of other places too ...
My photos are here:
and I have a scrappin' business that is having a wonderful $5 sale ...
Feel free to explore and follow me as well as leave me a comment ...
Although I do screen the people who just copy and paste and follow everyone.....
So,play my game below and I'll know you are for real :-)
----------------------------------------------------------------------------------------------
Just because I feel like ... I wanna play a game!
6 Truths and 1 Lie
Rules -- I'm going to list 7 statements below ... 6 of them will be true, 1 is a lie and you get to guess which one is the lie.
I have tendinitis in my wrists from playing handbells
I broke my ankle as a child on Christmas Eve
I work in an immunology lab even though I failed immunology in college
I'm one of the few Southerners who don't like Sweet Tea or Coke
We moved to Nashville because I got a job at Vanderbilt
The diamond in my ring is my Mother-in-law's diamond from the ring my Father-in-law proposed with
The year after I graduated, they removed my degree from Auburn
#4 is TRUE! I do not care for sweet tea ... and yes I was born and raised in Alabama and moved to Tennessee. I never liked Coke because of the carbonation. I remember one time at youth group my friends chased me around and forced me to drink Dr. Pepper. I will drink more carbonation now, but I never ever drank it growing up. Although I'm sure my parents loved it ... because I always ordered water!
Which one is the lie? You're down to #1, #3, #5, and #6