Hi friends! I am heading down to the beautiful plains of Auburn Alabama to attend my Sister-in-law's wedding (and celebrate my anniversary). While I'm gone, I'd like to introduce you to some of my best bloggy friends as they share their stories and tips about weddings!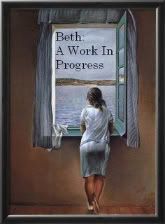 Today I am thrilled to introduce you to Beth from Beth: A Work In Progress. She is an amazing person and friend, and has always been supportive to me over email. She is like the meme queen, always introducing me to new link-ups and people I didn't know before! I love reading her stories, and talking to her over email. Seriously y'all, if you haven't met Beth yet, you are totally missing out!
Now, without further ado -- I present Beth's wedding story (with amazing pictures she scanned in just for us!):
When Christy asked for a few guest posters I was delighted to volunteer because I happen to adore Christy and was excited by the opportunity to help her out and meet a few of her followers. Then she said "yes" and the theme she would like me to write on was weddings and my immediate response was to panic!
What do I know about weddings? The bride wears white. I didn't. I wore a light blue "formal" dress that I had purchased to wear to my high school graduation. The groom wears a tux. He didn't. He wore a light blue leisure suit. Seriously! Of course we did get married in 1979. (I know! I'm old!) Weddings take a LONG time to plan and pull off! Ours didn't. We met in July, started dating in August, and got married in September. I know ... we're nuts! But God has been good and we are still together 30+ years later!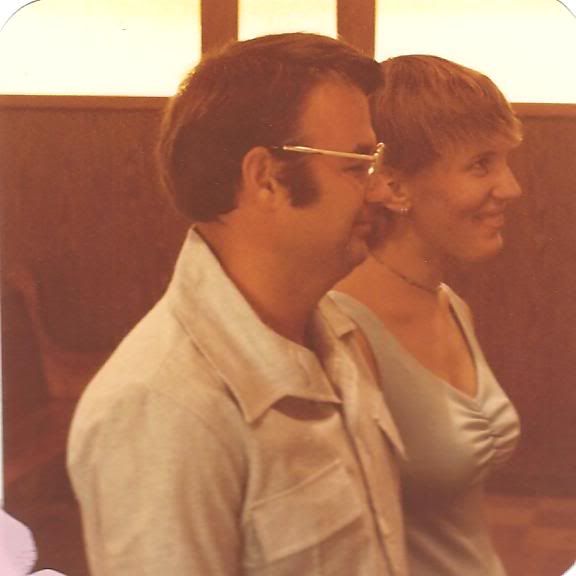 In 1979 I was majoring in Social Work at Abilene Christian University in Abilene, Texas. I needed to make a little extra money and get some work experience so I accepted a job in a halfway house for mentally retarded adults as a program aide. My job included teaching life, social, and occupational skills as well as supervising various individual and group activities. Bert worked in a similar group home 45 miles up the road in Sweetwater, Texas. We like to tell people that we met at a dance for retarded adults! We actually met at a staff meeting but the dance makes a better story! I was at work the evening after that dance when the phone rang and it was Bert asking if he could drive over and drive me home. He proceeded to do so most nights over the next month and a half.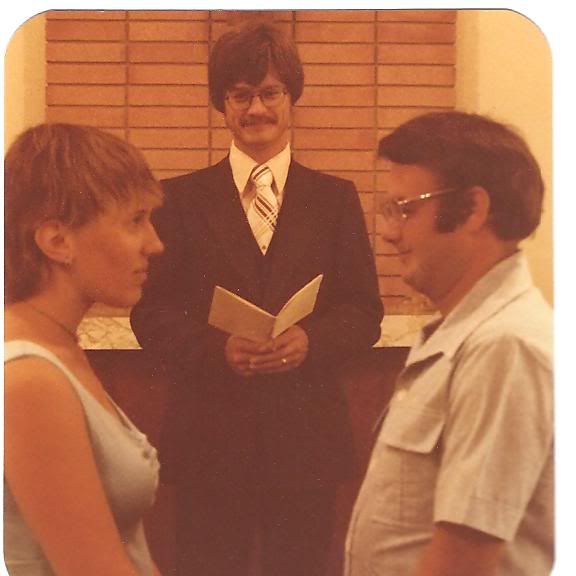 When we started dating we both insisted that we were not at all interested in a serious relationship! I was a full time college student with a full time job! He was a recently divorced dad with full custody of two little kids! (Dirk was 3 and Erica 2.) We held to that plan for most of 6 weeks and then my boss made an inappropriate advance towards me and fired me when I said no. (This was back in the days before women were suing for sexual harassment.) I was incredibly confused and upset. Somehow in the confusion it made sense for me to drop out of school and get married. And so that's what we did!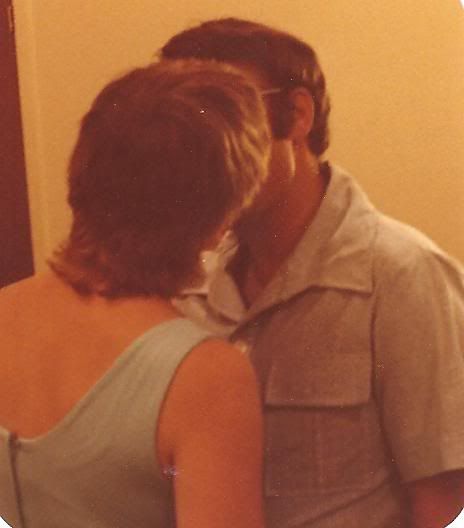 I was from Maine. He was from Sweetwater. My parents and family didn't make it to Sweetwater for our last minute ceremony. (I have no regrets about our marriage but I do some times wish we had been able to have a more traditional wedding complete with family and friends in attendance.) Our guests were a few local friends, the residents and staff of the halfway house where Bert, and now I, worked, and Bert's parents and young children. Our reception was at the halfway house and our cake was made by the residents. I can't find a picture of it but it was shaped like a heart and said BBZ (Bert & Beth Zimmerman) on it! We didn't go on a honeymoon because there was no money for such luxuries.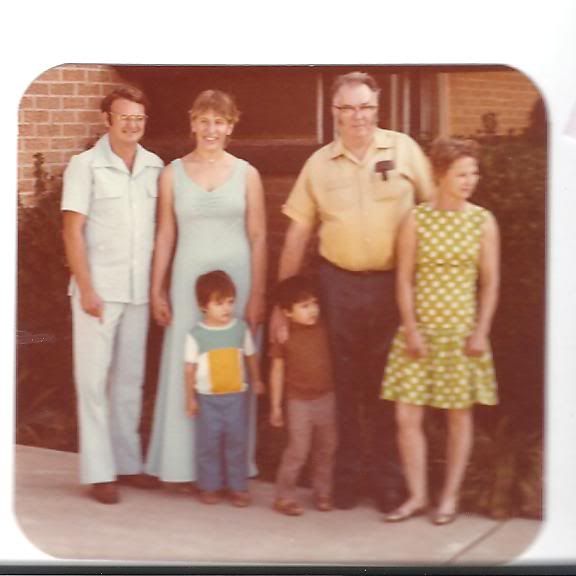 Our wedding was not much to write a blog about. It was little. It was non-traditional. It was funny. But it was ours! And honestly the marriage is so much more important than the wedding! And our marriage has stood the tests, mountain tops and valleys, of time! We will celebrate 31 years this September and many more in the future! We are blessed!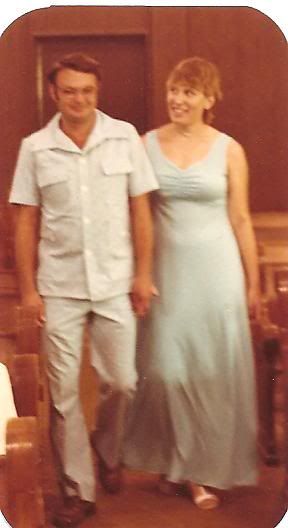 30(ish) years later at the graduation of our youngest in 2008.
--------------------------------------------------------------------------------------------
Beth, thank you so much for sharing your story and your pictures!!!!! They are awesome!!!! Come back tomorrow for Brandi's story and learn more about her wedding ensemble which included jeans and cowboy boots!