I'm trying something new today ... because I can!
Mama Cass has this fun little thing every Wednesday called "Caption This!"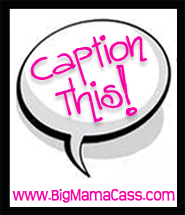 The rules are so simple that there is no way everyone can not play in this game!
1. I post a picture
2. You write your 'caption' for the picture in the comments section
3. I pick a winner(s) and you get to smile because you are cool!
Here's my picture ... Leah slip n slidin' redneck style (only undies)
My example --
"Watch out Mommy ... here I come!"